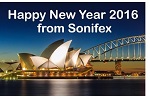 Welcome to the first edition of the Oracle for 2016 and as January draws to a close we hope that you've all enjoyed a successful start to the New Year.
No sooner does a new year commence than all eyes turn to the annual NAB Show in Las Vegas. This year we're looking forward to some great new product releases from many of our partner suppliers exhibiting at the show. For Nautel clients attending NAB, we encourage you to register for the annual Nautel Users Group (NUG) meeting being held on Sunday 17th April at the Flamingo Hotel (registration information a little later in the newsletter). There's no cost involved and it's a great opportunity to interact directly with the Nautel design team and broadcasters from around the world. Following on from the show, Nautel are once again extending an invitation for post-NAB training at their Halifax factory. This is a 3 day course conducted by Nautel technicians and design engineers to provide both practical and theoretical training. The training is free of charge however participants need to organise their own travel arrangements. If anyone is interested in more information about the NUG meeting or post-NAB training, please let us know.
We look forward to working with you throughout 2016 and in the meantime, happy broadcasting!
Karen Olliver
General Manager
---
Sonifex proud supporters of the 2016 Scout Jamboree
Earlier in January we were lucky enough to sponsor the 2016 Scout Jamboree. Held at Cataract Scout Park, this year Sonifex provided a Nautel VS300 FM transmitter and an Orban 5500 audio processor so the Scouts could transmit their very own radio station – JNNFM 90.1.
Our Technical Manager Don Coyle went down to spend some time at the event and was presented with this certificate of appreciation for our sponsorship.

---
NEW from

Customised Monitoring Kits for – AM/FM/HD/RDS/Internet Radio
Great news from Inovonics Broadcast with their latest INOmini RackPack bundle! Choose from a wide selection of Inovonics' INOmini monitoring options and combine them for a customised solution at a reduced cost.
The INOmini RackPack comes with three INOmini's (or two 610 Internet Radio Monitors) fully mounted in a 1U Rack Shelf with Jumper Power Cables and one Power Supply. Great flexibility to design and customise your own unique monitoring solution!
For a complete list of models available in the INOmini RackPack please click here or contact sales@sonifex.com.au for further information.


---
Latest Nautel Software Updates
Please be advised that new software has recently been released for your Nautel VS and NVLT Series Transmitters.
Nautel VS Series 4.2.2 is a maintenance release that addresses specific software issues.
Please click here for your download and Release Notes.
Nautel NVLT Series 4.3.4 software is an important maintenance release which resolves an intermittent issue that could prevent an exciter from initializing, resulting in extended off-air time after a reboot.
This update is only required for NVLT transmitters configured with dual exciters.
Please click here for your download, Release Notes and updated Operations & Maintenance Manuals.
Software Upgrade procedures for both series can be found in the Non-Standard Maintenance section of your Operations and Maintenance Manual.
*Please be sure to review and understand the complete set of instructions prior to beginning your upgrade.
If you have any questions about upgrading your Nautel transmitter, feel free to contact us on (02) 9987 0499.
---
Nautel at NAB
Have you registered for this year's Nautel User's Group (NUG)?
Sunday April 17th, 2016, 9:00am – 1:00pm
(Optional AUI technical session to follow 1:15pm-2:15pm)
The Scenic Room, Flamingo Hotel, Las Vegas
3555 S Las Vegas Blvd, Las Vegas
Monorail station 'Flamingo/Caesars Palace'
Parking available on site
Lunch will be provided
The NUG is your opportunity to interact directly with Nautel's design team and get the most from your Nautel transmitter. Places are limited, don't miss out!
---
FREE post-NAB training
Registration is now open for Nautel's three day training course from 25th – 27th April 2016. The course will be held at the Nautel factory in Hackett's Cove, Nova Scotia and attracts participants from around the world. For more information and to reserve your place, please click here.
---