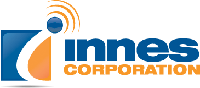 Summary
DISCONTINUED AND REPLACED BY FLASHLOG 6
Features
42, 60, 90, 120 or 180 days of near CD-quality audio recording
4 stereo or 8 mono channels
Choice of 8, 13, 18 or 20kHz audio bandwidth
Random access playback without disrupting recording
Designed for radio or professional broadcasting applications
Simple-to-use LCD display and pushbuttons – no monitor or mouse needed
High level balanced XLR inputs and outputs (+8/+4/0dBu)
Supports any mixture od stereo and mono channels for efficient disk drive usage
Inbuilt hardware-based RAID 5 redundancy
Synthesised voice date and time calls available on playback
Remote playback and audio extraction using Flashback software, allowing access to the logger over a network (includes graphical waveform display)
Overview
The Flashlog 5 digital logger provides continuous recording of many weeks or months of audio programme, using high capacity computer hard disks as the recording medium.
Windows Media 9 audio compression is used to provide near-CD quality recording for the entire logging period. A playback mode having mono programme on one channel and date and time announcements on the other can also be selected.
Flashlog 5 is based on an Intel Pentium processor using the Microsoft Windows XP Professional operating system. An internal RAID 5 controller combines up to four standard IDE hard disks in a redundant array, with alarms to indicate hard disk failure.
Each Flashlog 5 unit is housed in a rugged 4-unit case with high efficiency cooling. An easy-to-use LCD dispaly and pushbuttons provide local playback control
With every Flashlog 5 we supply Flashback 5 which can access the logger over a network connection. The new Flashback includes a graphical waveform display to make audio selection easy. Log extracts can be copied to the Windows clipboard or saved as WAV or WMA files. Date and time calls can also be included in the extracted audio.
The Flashlog 5 (with Flashback) is a product that is dominating the Austarlian Radio Broadcasting market and is now being successfully exported overseas.
However, the Flashlog 5 is not only used as logging device, it has also become a valued tool for production, sales, marketing and management departments to access broadcasted material with ease. A lot of talkback stations have also replaced their reel to reels with a Flashlog 5.
***In response to customer requests, we've now added an optional watchdog alarm to the Flashlog 5. The alarm will activate a contact closure in the event of a power failure, software failure or audio input failure. The audio input alarms can be selectively enabled on each channel, and the timeout period can be set to meet your requirements. The alarm uses a PCI watchdog card and can be back-fitted to existing Flashlog 5 machines. Please feel free to contact either your Innes Corporation products distributor or our sales department for further information.***
Technical Specification
Technical Specification
Recording time:
42, 60, 90, 120 or 180 days*
Maximum number of channels:
4 audio pairs each configurable as one stereo or two mono channels
Inputs:
XLR, 10k balanced +8 / +4 / 0 dBu line level
Outputs:
XLR, 40 ohm balanced +8 / +4 / 0 dBu line level 6.5mm stereo headphone jack
Digital audio hardware resolution:
24 bit
Bandwidth:
8kHz, 13kHz, 18kHz or 20kHz*
Disk system:
RAID 1 or RAID 5 (with optional hot standby)
Time of day accuracy:
Better than 3 seconds per month
Daylight saving adjustment Automatic (configurable in Windows)
Controls:
Front panel buttons and LCD display
Power consumption:
150W nominal
Operating temperature:
5-40oC non-condensing
Shock tolerance 5G operating, 50G shipping
*depending on HD sizes available