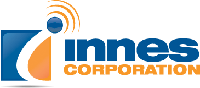 Summary
The DAB+/DAB Radcap receives and decodes the entire contents of a DAB+/DAB ensemble, rendering each audio service as a virtual Windows audio capture device for use with multi-channel recording or monitoring software. Broadcast data services, including DLS text and MOT slideshows, are also available through a simple application programming interface.
The card supports both legacy DAB MP2 audio coding as well as the new HE-AAC v2 encoding used with DAB+ broadcasts.
Multiple cards can be installed, allowing simultaneous monitoring or recording of several ensembles.
A sample application is provided with the card, allowing monitoring of DAB+/DAB audio and data as well as providing a diagnostic ensemble spectrum display, signal quality indicator and uncorrected error counter.
Application
Technical Specification
Technical Specification
System Requirements
Platform:
Windows XP (SP2 or later), Vista, Server 2003, Server 2008, Windows 7, Server 2008 R2, Windows 8 and Server 2012 (32-bit and 64-bit versions supported)
Processor:
1GHz Pentium 4 or better
Memory:
256MB minimum
Motherboard:
ATX-style PCI 2.2 compliant (or later)
Other:
Sound card or motherboard sound port for monitoring
Specifications
Tuning range:
Band III (174-240 MHz)
DAB format:
Mode 1
RF input:
BNC connector
PCI interface:
33MHz PCI or PCI-X (5V or 3.3V)
Number of services:
Unlimited-audio device limit of 32 applies on Windows XP and Server 2003
Error correction:
Soft-decision Viterbi inner decoder, Reed-Solomon outer decoder
Audio decoding:
MP2 and HE-AAC v2
Audio format:
48kHz 16-bit stereo (other sampling rates and bit depths supported through the Windows SRC)
Decoding latency:
3 seconds
Product Resources