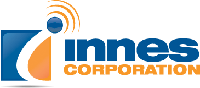 Summary
SUPERSEDED BY FLASHLOG 8
Live Broadcast Capture Now with DAB+ also offers Direct Input, AM & FM Channels!
Digital radio is here, and Flashlog 7 is ready to meet all your logging requirements. Using Innes Corporation's own DAB+ radio capture cards, this latest hard disc logger records the entire contents of up to four ensembles. Decoding occurs during playback, showing DLS text, MOT slide shows, broadcast websites, electronic programme guides and traffic reports along with the audio.
But DAB+ isn't all you get with Flashlog 7. Taking advantage of today's powerful multi-core processors and growing hard disc capacities, Flashlog 7 pushes back the barriers on traditional line and radio capture logging with the ability to record up to twelve stereo line channels, thirty-two stereo FM stations, thirty-two AM stations and/or four DAB+ ensembles, limited only by the number of PCI slots on the motherboard.
Application
Features
Analog and AES-3 digital line inputs
Up to 12 stereo inputs, each reconfigurable as a pair of mono inputs
Selectable audio compression rates ranging from 80kbps to lossless compression
Balanced inputs and outputs with XLR breakout cables supplied
Optional skimming control inputs
Live input monitoring on logger unit
Optional audio failure alarms
AM and FM radio capture
 Up to thirty-two AM stations and thirty-two FM stations
All FM logging in stereo
Received signal strength and FM stereo pilot indicators
Live monitoring on logger unit
Optional carrier and audio failure alarms
DAB+ radio capture
Up to four ensembles
Entire MSC (main service channel) contents recorded
Receiver spectrum display, signal quality indicator and uncorrected error counter
Decodes legacy MP2 as well as HE-AAC v2 audio compression
Displays DLS text, MOT slides, electronic programme guide and TPEG traffic reports
Live monitoring of audio and data on logger unit
Selectable carrier and audio failure alarms
Platform
Industrial four-unit rack mount case
Optional inbuilt colour LCD screen with slide-out keyboard and mouse pad
Dual redundant hot-swappable power supplies
RAID-1 or RAID-5 swappable SATA hard discs
Inbuilt DVD R/W drive for easy archiving
42 days standard recording time, extendible up to two years (subject to available disc
space and dependent on the number of channels and audio compression rate used)
64-bit multi-core processor
64-bit Windows 7 Professional operating system
Network playback using free Flashback 7 application (also compatible with Flashlog 5 and 6
recorders)
Technical Specification
 Technical Specification
Recording time: 42, 60, 90, 120, 180 days, 1 year or 2 years
Analog line inputs: Balanced (XLR breakout cable supplied)
+24dBu clipping level (+8 / +4 / 0dBu nominal level)
20k input impedance
48kHz sampling
24-bit converters
80kbps / 128kbps / 256kbps / lossless compression (selectable per
channel)
AES-3 line inputs: transformer-coupled (XLR breakout cable supplied)
32kHz – 96kHz 24-bit sampling
80kbps / 128kbps / 256kbps / lossless compression (selectable per
channel)
Analog line output: Balanced (XLR breakout cable supplied)
40 ohm output impedance (minimum load 600 ohms)
+24dBu peak level  (+8/+4/0dBu nominal level)
AES-3 line output: transformer-coupled (XLR breakout cable supplied)
48kHz 24-bit sampling
External AES-11 sync input
Skimming: 16 optically-isolated user-assignable inputs
Daily event list display linked to audio log
Sequential playing and archiving of multiple events
AM Capture: 500kHz – 1700kHz tuning range (1kHz steps)
BNC antenna connection (50 ohm input impedance)
22.05kHz sampling
32kbps compression
Maximum 32 stations
FM Capture: 87.5 – 108.5MHz tuning range (50kHz steps)
BNC antenna connection
48kHz sampling
64kbps compression
Maximum 32 stations
Optional RDS Program Information and RadioText logging
DAB+ Capture: Band III (174 – 240MHz) DAB Mode 1
BNC antenna connection
Maximum 32 services per ensemble
Maximum 12 subcomponents per service
Dynamic reconfiguration
Legacy DAB and DAB+ supported
Decoding for MP2 / HE-AAC v2 audio, DLS, JPEG / PNG images, HTML
pages, EPG, TPEG
Maximum 4 ensembles
Storage: Up to 3 x 2TB SATA hard discs
RAID-5 (striping) or RAID-1 (mirroring)
DVD R/W drive (+/- formats supported)
Processor: 64-bit Pentium dual-core or quad-core
4GB RAM
Operating system: Windows 7 Professional 64-bit edition
*Maximum recording time depends on number of channels and available hard disk sizes
Product Resources