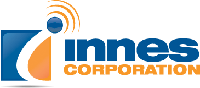 Flashlog 6
Summary
DISCONTINUED AND REPLACED WITH FLASHLOG 7
Flashlog 6 takes digital logging to the next level for professional broadcast users. Built into a rugged industrial rack case with dual redundant power supplies and hot-swappable drives, Flashlog 6 extends the range of inputs to six stereo analogue or AES digital (each pair reconfigurable as two mono channels) plus up to 24 FM and AM radio capture channels – monitor what the opposition are doing!
Each channel is recorded in near-CD quality using the latest Windows Media Professional codecs, while inbuilt RAID redundancy provides protection against hard disk failure. Contact-closure inputs are provided to facilitate skimming on playback for easy access to live content.
Features:
42, 90, 120 or 180 days of near-CD quality audio recording
6 stereo analogue or AES digital channels (reconfigurable as up to 12 mono channels)
Contact closure inputs record when your microphone is open for fast skimming on playback
Up to 24 FM and AM direct radio capture channels (external antenna required)
18kHz audio bandwidth using 128kbps Windows Media Professional codecs
Random access playback without disrupting recording
Graphical waveform display for easy navigation
Ability to record logged audio straight to CD within the unit
Designed for radio and professional broadcasting applications
Optional front panel colour LCD display, slide-out keyboard and mousepad
Supports any mixture of stereo and mono channels for efficient disk drive usage
Industrial-grade 4-unit rack case with dual redundant power supplies
Inbuilt hardware-based RAID 5 redundancy with hot-swappable drives (RAID 1 mirroring used on smaller configurations)
Synthesised voice date and time calls available on playback
Remote playback and audio extraction using FlashBack software, allowing access to the logger over a network
Built on Windows Vista Business 64-but platform
Advanced Digital Architecture
Reliability and serviceability are key features of Flashlog 6. Each Flashlog 6 unit is housed in a rugged 4-unit industrial rack case with high-efficiency cooling and dual-redundant power supplies, while an internal RAID controller combines up to three hot-swappable serial ATA hard disks in a redundant array.
Windows Media 10 Professional encoding is used to provide near-CD quality recording for the entire log – no more low quality 'main log' and short-duration 'day log'
Flashlog 6 is equipped with higj-level balanced analogue inputs and outputs (or alternatively AES3 digital inputs and outputs can be provided), using our own Auricon (or Digitorc) professional sound cards.
Contact closure inputs allow microphone switches to be recorded, providing easy to access to your live content within the log. Skimming is provided for both local playback and remotely through Flashback 6.
Our FM and AM Radcap cards can also be fitted, providing up to twenty-four direct radio capture channels. Radio capture frequencies can be set from within the Flashlog software, while received signal strength indicators allow easy antenna adjustment.
New Flashback Software
Complementing Flashlog 6 is the new Flashback 6 remote playback software, incorporating an easy-to-to-use calendar date selection and the ability to skim through the log for live content (requires skimming input connection on the Flashlog recorder). Flashback 6 is compatible with both Flashlog 6 and the earlier Flashlog 5 recorders.
Technical Specification
Technical Specification
Recording time:
42,90,120 or 180 days*
Number of channels:
6 stereo (12 mono)
24 FM radio capture
20 AM radio capture
Maximum total of 32 mono channels
Analogue inputs/outputs:
10k balanced line level (+24dBu clipping level)
Digital inputs/outputs:
AES3 (with optional AES11 sync)
Radio capture inputs:
BNC connectors for external antennas
Digital audio resolutiong:
16-bit
Audio bandwidth:
18kHz (128kps Windows Media Professional 10 encoding)
Daylight savings:
Automatically adjusts (internal timestamps are UTC)
Controls:
Optional colour LCD front panel display and slide-out keyboard
Operating system:
Windows Vista Business 64-bit version
Power supplies:
Dual redundant hot-swappable supplies
Operating temperature:
5-40C non-condensing
* Maximum recording time depends on number of channels and available hard disk sizes
Product Resources