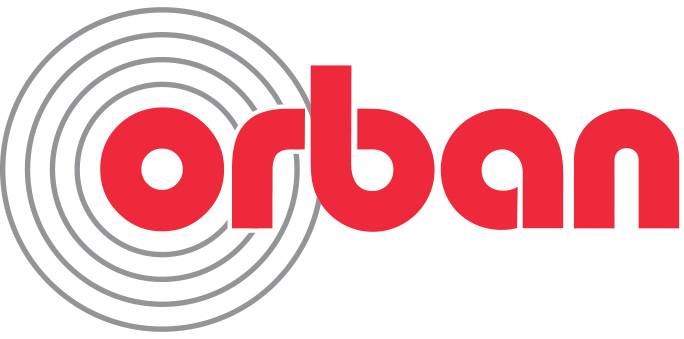 DISCONTINUED – REPLACED WITH PC1101
Summary
Get Optimod-PC for a free 14 day trial period to see and hear what everyone is talking about. To arrange your free trial please contact sales@innescorp.com.au .
Audio Signal Processing PCI Sound Card
Optimod-PC tailors your audio signal to help you compete in digital audio broadcasting (DAB), Internet web/netcasting, and recording applications. Optimod-PC is a PCI Sound Card with on-board digital signal processing that's suitable for both live streaming and on-demand programming. The DSP provides a loud, consistent sound to the consumer by performing automatic gain control, equalization, multiband gain control, and peak-level control.
Without Optimod-PC processing, audio can sound dull, thin, or inconsistent in any combination. Optimod-PC's multiband processing automatically levels and re-equalizes its input to the "major-market" standards expected by the mass audience. Broadcasters have known for decades that this polished, produced sound attracts and holds listeners, and Orban has long been the number one vendor of stand-alone transmission processing to professional broadcasters worldwide. Commercial broadcasters think nothing of spending upwards of $10,000 to sculpt their audio with an Optimod! A broadcaster's revenue depends on audience share, and broadcasters know that compromising their processing is false economy.
Now, thanks to Optimod-PC, a netcaster who wants to maximize audience no longer has to make do with toy processing, ineffective CPU-hungry plug-ins, and inappropriate recording studio plug-ins. Optimod-PC offers full broadcast-quality Optimod processing on a PCI card — an economical, space-saving alternative to conventional stand-alone boxes. But thanks to its tight integration into the PC, Optimod-PC offers more features than any stand-alone processor. Among others, these include two digital inputs with mixing of asynchronous sources, and sound card emulation that allows Optimod-PC to talk through the operating system to applications running on the host.
Digital mixing is crucially important to a netcaster who needs to control commercial content and insertion. Unlike most sound cards, Optimod-PC allows you to mix an analog source, two digital sources, and your computer's WAVE bus. For example, you could run a playout system on your computer while using the three hardware inputs for a live mic feed, commercial insert, and network insert. In most cases, an external mixer isn't needed, making Optimod-PC a more economical system solution than a low-priced sound card combined with a bunch of external hardware.
Optimod-PC comes with over 30 great-sounding presets that make it easy to create a sonic texture that's just right for your target audience. If you want to customize a preset, you can start with an easy LESS-MORE control, and, if that's not enough, tweak over 50 parameters to hone your sound to perfection. Optimod-PC's deep interface will never hold you back as your processing expertise increases, yet its carefully crafted design insulates you from the details if you need great sound right now.
Application
Features
An "Optimod on a PCI card"—low cost and high performance from the leader in on-air signal processing used by commercial and non-commercial broadcasting worldwide.
Processing designed for digital media using no pre-emphasis, including digital radio, IBOC, two-channel digital television, and webcasting.
Creates the polished, professional sound of "big-time" radio broadcasting
Multiband AGC and compression achieve punch, consistency, and loudness.
Versatile equalization fine-tunes spectral texture to let you achieve a signature sound for your digital broadcast or webcast.
Advanced "look-ahead" limiting with very low overshoot prevents overload of the sound card or encoder while ensuring high loudness.
Works in any 100% IBM-compatible Pentium II or better PC with PCI slots.
Ideal for systems using perceptual codecs: Optimod-PC's look-ahead limiter doesn't produce extra bit-wasting grunge (as do simple clippers), so every bit in your data stream is productively used to encode the desired audio.
Over 20 factory presets (each adjustable with easy LESS/MORE control) allow immediate, effortless setup for any programming format.
Sound is customizable to almost any degree desired with dozens of controls for fine-tuning texture, dynamics, and equalization.
On-board DSP minimizes CPU load—all audio processing is done on the card.
As many cards as available PCI slots, including PCI expansion devidces, can be used on one computer.
A fast computer can therefore run up to as many encoders and support up to as many stereo streams as the CPU is capable of encoding.
Complete remote administration is available over TCP/IP: Adjust and monitor levels, tweak the processor's sound, and save and recall presets.
Included software enables the card to batch-process audio files without user intervention.
Low throughput delay (less than 30ms) to help preserve lip sync in video streams.
Compatible with industry standard encoders such as Microsoft Windows Media Encoder, RealNetworks RealSystem Producer, Apple QuickTime, MP2/MP3, and OEM applications.
Drivers for Microsoft Windows 2000/XP.
Optional cable assemblies with a DB-25 connector and terminated with XLR connectors or unterminated are available.
Technical Specification
Technical Specification
<System
Frequency Response: ±0.1dB, 2-20,000Hz
(Bypass software running).
Input/Output Delay: Adjustable from 25ms to 100ms in 1 ms steps. Presets available for one frame of: 30 fps (33.33ms), 29.97 fps (NTSC color video; 33.37ms), 25 fps (most PAL video; 40ms), and 24 fps (film; 41.67ms).
Internal Filters: 4.0…11.5kHz (in 500Hz steps), 12, 13, 14, 15, 20kHz provide anti-aliasing for low sample rate services, such as Eureka-147 (24kHz mode), and the proposed AM IBOC (32kHz) and shortwave IBOC systems.
Internal Sample Rate: 48kHz.
Wave Sample Rate: 8-96kHz.
Internal Resolution: 24-bit fixed point (Motorola DSP56362).
Input/Output Resolution: 24-bit.
Peak Control Accuracy: If output samples are synchronous with internal samples, maximum overshoot of any output sample is 0.1dB. This is true at 48kHz output sample rate. If sample rate conversion after internal processing makes output samples asynchronous with internal samples, output samples can overshoot as much as 1dB (0.3dB typical).
Phase Response: All processing is linear-phase (constant group delay).
Internal Processing: Input—>Two-Band defeatable AGC—>Four-Band Equalizer—>Multiband Compressor—>Look-ahead Limiter—>Output.
Multiband Compressors: Three available: Five-Band, Two-Band, and Protect, selectable by mute-free crossfade.
Equalizers: Shelving Low Bass Eq, selectable 12dB or 18dB/octave Shelving Mid Bass Eq. Parametric Midrange Eq with analog-style bell-shaped curves. Parametric High Frequency Eq with analog-style bell-shaped curves.
Number of Factory Presets: More than 20, each with 19-step LESS-MORE control. Presets are fully customizable with FULL CONTROL.
Number of User Presets: Essentially unlimited. User presets can be saved on the host hard drive or on other storage devices.
Analogue Audio Input
Number of Inputs: 1
Configuration: Stereo.
Impedance: >10k ohm impedance, electronically balanced, floating and symmetrical .
Nominal Input Level: Software adjustable via Optimod-PC Mixer Application
-10dBu / +4dBu VU, -2dBu / +21dBu PPM.
Maximum Input Level: +20 dBu, peak.
A-D Conversion: 24-bit 128X oversampled delta sigma A/D converter with linear phase anti-aliasing filter.
Connector: DB-25, EMI suppressed.
Analogue Audio Output
Note that this output is primarily for monitoring. Nevertheless, it has been designed for low noise, distortion, and overshoot and can drive an STL or transmitter in an analog plant. Peak control will not be as good as at the digital output because transmitted samples will be asynchronous with peak-controlled internal samples. The source of this output is switchable between the peak limiter output and the multiband compressor output. Because most of the delay occurs in the peak limiter, this can make headphone monitoring much more comfortable for live talent when live microphone inputs are used.
Number of Outputs: 1
Configuration: Stereo.
Source Impedance: 50 ohm, electronically balanced and floating.
Load Impedance: 600 ohm or greater, balanced or unbalanced. Termination not required or recommended.
Output Level: +4dBu nominal; adjustable in software. Clip level is +18dBu unbalanced, +24dBu balanced.
Signal-to-Noise: 90dB unweighted signal-to-noise, 20Hz-20kHz (bypass mode).

Distortion: <0.01% THD (bypass mode), 20Hz-20kHz.
DA Conversion: 24-bit 128X oversampled D/A with linear phase anti-aliasing filter.
DC Offset: Less than 10mV differential offset.
Highpass Filter: 0.15 Hz.
Connector: DB-25, EMI suppressed.
Digital Audio Inputs
Number of Inputs: 2, each with sample-rate converter. The two inputs can accept asynchronous inputs and will allow them to be mixed. One of the inputs can also be configured as sync reference to lock output sample rate to the sample rate at this input.
Configuration: Stereo per AES/EBU-standard (AES3-1992) or S/PDIF, 24-bits resolution, software selection of stereo, mono from left, mono from right, or mono from sum (as source to use as a mono processor).
Impedance: Transformer balanced and floating, 110 ohm impedance, AES/EBU, 75 ohm impedance, S/PDIF, software selectable.
Sample Rate: 20-96kHz.
Input Reference Level: Variable within the range of -30 to -10dBFS (VU) in 0.5dB steps.
Internal Input: The card is equipped with a driver that allows it to look like a standard sound card to the operating system (Windows or Linux). The input can therefore be received from multiple software applications running on the host system by use of the standard operating system hooks. For example, this could include audio over IP routed into the host computer through an Ethernet port and/or two different encoders. A versatile mixer and router application allows you to mix digital, analog, and WAVE inputs to two busses (one with OPTIMOD-PC processing and one without) and to route the outputs of the "processed" and "unprocessed" busses to the analog, digital, and WAVE outputs such that any output can receive any bus or the unprocessed WAVE input.
Connector: DB-25, EMI suppressed.
Digital Audio Input
Number of Outputs: 1
Configuration: Two-channel per AES/EBU-standard (AES3-1992) or S/PDIF (consumer) standard, selectable in software.
Output Level Control: Peak level is adjustable from -20 to 0dBFS in 0.1dB steps. Controlled by software.
Sample Rate: Internal free running at 32kHz, 44.1kHz, or 48kHz, selected in software. Can also be synced to either AES/EBU input at 32kHz ±4%, 44.1kHz ±4%, or 48kHz ±4%.
Word Length: Selectable 24, 20, 18, or 16-bit. Optional dither can be added, with level adjusted appropriate to word length. This is first-order noise-shaped dither. (i.e., white TPDF dither of peak amplitude equal to the quantizer step size with noise shaping spectral density of 6dB/octave.) It sounds substantially quieter than white triangular PDF dither but, in contrast to more extreme noise-shaped dither, it adds only 3dB unweighted noise by comparison to white PDF dither.
Sync: Internal free running or external. Either AES/EBU input can be used as source for external sync.
Jitter: Less than 10ns rms.
Internal Output: The card is equipped with a driver that allows it to look like a standard sound card to the operating system (Windows or Linux). The output can therefore be routed to software running on the host system and/or the card outputs via the Mixer Application described under Internal Input, above.
Connector: DB-25, EMI suppressed.
Audio Cable Assembly
Optional: DB-25 plug-in 6'/1.8m I/O cable assembly with female XLR-type for all inputs, and male XLR-type for all outputs, or DB-25 plug-in 6'/1.8m I/O cable assembly, unterminated. Some applications will not require the use of external audio I/O, and therefore do not require a cable.
Power
PCI Connector: +5V at 800mA, +12V at 200mA maximum, -12V at 100mA maximum, 7.5 watts total maximum.
Computer
Minimum System Requirements:
Recommend Intel CPU and Chipsets.
Microsoft Windows 2000 – Intel Pentium II 400MHz RAM 64MB, 128MB recommended
Microsoft Windows XP – Intel Pentium II 400MHz, RAM 128MB, 256MB recommended.
This provides the minimum recommended CPU power to control an arbitrary number of Optimod-PC cards with external audio sources. Audio player and/or encoding software will require additional CPU power.
Bus: PCI Version 2.2 compliant, 32-bit, 33MHz, transfer rate up to 132MBytes/sec. Will operate in 3.3V or 5V PCI slot, and bus extenders. PCI-X 2.0 compliant. Plug and Play supported.
Drivers: Microsoft Windows 2000/XP, WDM, DirectSound, bus mastering.
Software: Mixer Application provides complete control of digital mixer and all hardware settings. Control Application provides subjective adjustment controls of the audio processing and remote administration. It also allows factory and user presets to be recalled, and stored on host storage device. Control Application addresses multiple Optimod-PC cards, either housed in the local host or anywhere on a TCP/IP network. Control Application also functions as a server, interfacing cards installed in a given host computer with the network.
Regulatory
Certifications: CE and FCC Class B
Environmental
Operating Temperature: 32° to 122° F / 0° to 50° C for all operating voltage ranges.
Humidity: 0-95% RH, non-condensing.
Size: (L x H x W): 9″/22.9cm x 5″/12.7cm PCI Standard Height x 0.75″/1.9cm PCI Standard Width
Shipping Weight: 4lbs./1.8kg with cable assembly.