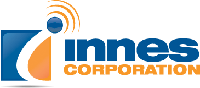 Summary
DISCONTINUED AND REPLACED BY AM RADCAP PCIE
The Radcap AM is a radio cature card designed for simultaneous recording of multiple radio stations (minimum of 2, maximum of 32.) The frequency of each individual station may be set in software and its audio appears as a standard Windows audio input device.
The AM Radcap uses a high speed analog-to-digital converter to digitise AM band, and then uses advanced digital signal processing utilising the MMX instruction set of PC's processor to extract the audio for each individual station. It can be configured to either create a seperate audio stream for each station or to pair stations together as stereo streams.
A WDM driver for Windows 2000, XP and later versions is supplied as well software for setting the tuner frequencies and monitoring the received audio.
Application
Technical Specification
Technical Specification
System Requirments
Platform:
Windows 2000,Windows XP, Server 2003, Vista, Server 2008, Windows 7, Server 2008 R2, Windows 8, Server 2012 (32-bit and 64-bit versions)
Processor:
1GHz Pentium II or better (for 20 stations)
Memory:
128MB minimum
Motherboard:
ATX-style PCI 2.2 compliant
Other:
Sound card or motherboard sound port for monitoring
Notes
1. The driver requires the equivalent of about 40MHz of CPU time for each station plus an initial overhead of about 200MHz of CPU time
2. The card relies on 3.3V supply being available on the PCI connector which became manadatory under the PCI 2.2 specifications. Older AT-style motherboards generally do not support this.
Specifications
Tuning range:
500kHz to 1710kHz in 1kHz steps
Sensitivity:
50uV for 40dB S/N
RF input impedance:
50 ohms
Filter attenuation:
82dB at 15kHz or more from centre frequency
Audio bandwidth:
5kHz
Audio distortion:
<0.1%
Audio sampeling rate:
22.05kHz (other rates supported via Windows SRC)
Number of stations:
8, 12, 16 or 20
Dimensions:
175mm length, 100mm height
Voltages:
3.3V and 5V systems
Product Resources