---
Next week the Marina Bay Sands Convention Centre in Singapore will open its doors to the technology showcase of Broadcast Asia. Hot on the heels of last month's NAB Show, Broadcast Asia will highlight many of the new award winning products from our leading international suppliers. If you missed the chance to be in Las Vegas, we hope to see you next week in Singapore!
The latest in news and products from Nautel will be at booth 5G3-04 and this year we welcome Andy Berry, Head of Nautel's Customer Support to the show. If you would like to arrange a dedicated meeting with Andy or our Asia/Pacific Regional Manager, John Abdnour please click here.
Fresh from winning a "Best of Show" award at NAB, Tieline's revolutionary new ViA codec will also make its Broadcast Asia debut and Charlie Gawley will be on hand at booth 5G4-01 to demonstrate the latest in codec technology. Live remote outside broadcasts have just reached a whole new standard with the amazing new ViA!
Inovonics Broadcast have barely drawn breath after a very successful NAB show where they picked up awards for both their new 525N AM Mod Monitor and INOmini 638 HD SiteStreamer. Well done team! Please visit booth 5E2-06 to catch up on all the latest from this great technology company.
Completing the lineup of leading industry exhibitors in Singapore will be Orban (5K4-04), Sonifex (5M7-08), Davicom (5E2-06), Kintronic Labs (5H1-03) and Shively Labs (5G1-01) so make a beeline to Level 5 of the Convention Centre to check out all the latest news and innovations. If you are interested in organising a meeting with any one of our supplier companies, please click here.
Safe travels to everyone heading to Singapore next week and we look forward to seeing you there!
Karen Olliver
General Manager
Sonifex proudly represents the following Broadcast Asia exhibitors in Australia
---
NOVA Entertainment choose ORBAN
After months of researching a range of FM audio processors, we are delighted that NOVA Entertainment has chosen the Orban Optimod-8600FM Digital MPX for all capital city markets across the network. Technology Manager Malcolm Sully commented "We have been running the 8600 for a few years now in Perth with fantastic results, so we are very happy to now share that experience with the rest of the network."
So listen out for even more Smooth sounds from NOVA in the future!
---
Flashlog LT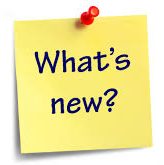 Based on the established Flashlog 8, Flashlog LT provides a low-cost entry point audio logger, offering continuous recording on one or two stereo line inputs and up to eight internet streams. The logging time on each source can be individually set from seven days up to two years, depending on available drive space. Network playback through Flashback 8 is supported, along with SNMP monitoring and permanent archiving.
Flashlog LT is available as a software download for 64-bit Windows 7 or Windows 10. Please click here for more information.
---
Flashlog 8 Now Supports HLS Internet Streams
Version 8.04 of Flashlog 8 is now available for download from our website. This update adds support for HTML Live Streaming (HLS), including multiple bit-rate streams. As with the Shoutcast/Icecast and Flash (RTMP) streams, MP3 and HE-AAC audio formats are fully supported, with artist/title metadata displayed.
This release also includes some minor bug fixes as well as introducing the new Flashlog LT "lite" versions. Please click here to download.
---
Stopping Windows 10
Microsoft are pushing very hard for Windows 7 systems to upgrade to Windows 10. While Flashlog 8 will work on this platform, it does require quite a few settings to be changed (see the Flashlog 8 Manual on our website for details) and if the upgrade happens while the logger is unattended, it's possible that there could be no logging taking place for an extended time.
To circumvent this we have released a utility called StopWindowsTen, which will work on any Windows 7 machine. This utility sets a couple of documented registry keys to prevent Windows 7 from prompting about the upgrade, or carrying it out automatically through Windows Update. Please click here to download this from our website.
---
Free Nautel Webinars
Introducing the new NX3 and NX15
Please join host Chuck Kelly and guest Alex Morash to learn about the latest members of the NX Series AM/MW. With over 25 MegaWatts of NX Series shipped world wide these new NX transmitters join one of the industry's most successful AM product lines. Learn about the advanced features and energy and outstanding efficiency that can help you save time and money for years to come.
The running time for this webinar is anticipated to be 30 minutes plus time for questions and will include a live demonstration.
Please click here to register.
---