NAB 2016 PREVIEW EDITION
Only 2 weeks to go until the doors open for this year's NAB Show! We hope to see a strong Aussie contingent in Vegas this year and look forward to kicking the week off at the traditional Aussie/Kiwi night on Saturday 16th from 7.30pm at Le Central Bar, Paris Casino.
For our Nautel clients, don't forget the annual Nautel Users Group (NUG) meeting being held on Sunday 17th April from 9:00am – 1:00pm at a new location this year, The Scenic Room, Flamingo Casino. This is a great chance to catch up on the latest Nautel developments and to interact directly with the experts from their innovative design team. If you haven't already registered, please see the link further on in this newsletter.
NAB 2016 promises to be another great show with new product launches from many of our leading international suppliers. For a sneak peek of what's in store… keep scrolling down!
Safe travels to everyone heading to Las Vegas and enjoy the show!
Karen Olliver
General Manager
Sonifex proudly represents the following NAB exhibitors in Australia
---
What's new at the NAB Show this year?
StreamS Live Encoder
The next generation of audio streaming and file delivery is here! Featuring both legacy protocols and the new HLS/DASH adaptive bit rate solutions (including HLS/DASH direct™), StreamS Live Encoder uses standard web server infrastructure for live streaming. There's no special web server module required which means that any web server on any platform, including cloud storage, can be used. Without additional hardware, software or licensing costs your streaming solution is far more budget friendly!
The StreamS HLS encoder is licensed for either 2, 4, 8 or 16 audio input sources providing up to 4 streams per source.  While the StreamS 2 encoder runs as an application, StreamS 4 and Streams 8 HLS encoders run as MS Windows Services meaning faster reboots and reconnects without the need for user login. Extended real time metadata is supported and the newest addition is Cache-Control for the AWS protocol.
The new StreamS live encoder will be on display at booth N-630.
---
Orban to unveil NEW Optimod 8700FM
On display at the Orban NAB booth this year is the latest in their line up of FM digital audio processors. The Optimod-8700FM is the first Orban Optimod to feature Ravenna Audio over IP and fully compliant AES-67. Other features include two hot-swappable dual redundant power supplies with automatic failover and digital MPX connection with 192 kHz AES3 digital MPX output. The Optimod-8700FM also includes new duel digitized SCA inputs, a new Orban propriety designed program adaptive subharmonic synthesizer to ensure ultra-low punchy bass and the exclusive Multipath Mitigator to minimize stereo subchannel energy without compromising stereo separation.
Manufactured to the highest German Standards with a factory warranty period of 5 years, the new Optimod 8700-FM's are expected to start shipping from August 2016.
Make sure your NAB visit includes booth N-5006 in the North Hall this year to see the latest on offer from Orban!

Sonifex is proud to be the EXCLUSIVE dealer for ORBAN products in Australia. For further information or sales enquiries call (02) 99870499 or email sales@sonifex.com.au
---
Inovonics NEW Multi-Stream Monitor
Inovonics Broadcast will be launching their new SIMON 614 Multi-Stream Monitor at this year's NAB Show. The SIMON 614 offers simultaneous monitoring of up up to four separate Internet Radio streams. In addition to multiple stream monitoring, the SIMON 614 has an intuitive Web interface that supports e-mail/SMS alarm messaging and SNMP. It is compatible with virtually all audio networking protocols, encapsulation formats, and both lossy and lossless audio encoding standards.
Simultaneously monitors 4 independent audio streams
Full-featured remote web interface
E-mail/SMS alarm messaging; SNMP support
Analog and AES3 Digital outputs
Network formats: HLS, HTTP/S, MMS over HTTP or TCP, RTMP, RTSP, RTP, TCP, UDP, TLS
Encapsulation formats: MP4, Ogg, webm, MPEG-TS, 'raw' (MP3, FLAC, WAV, etc.)
For all the latest product releases from Inovonics please visit booth N-3135.
---
ViA – The NEW remote audio codec from Tieline
Tieline Technology are raising the bar yet again with their latest remote audio codec. The new ViA features a redesigned user interface that focuses on simplicity and usability for creating and monitoring live connections. With a colour LED touch screen, high fidelity, fully duplex stereo audio, a separate bidirectional IFB circuit and the most intuitive codec user interface available, the ViA brings a whole new standard to wireless remote broadcasting.
Versatile and Flexible
ViA includes Tieline's new proprietary Fuse-IP data aggregation technology, which lets you bond any available IP interface. Choose from 2 USB modems, 2 Ethernet connections or onboard Wi-Fi. Bond 2 USB modem data links from different Telcos and let Fuse-IP technology automatically manage the data capability of each link.
ViA also includes Tieline's ground-breaking SmartStream PLUS dual redundant streaming technology with features like Automated Jitter Buffer management, Forward Error Correction and advanced error concealment strategies. These combine to deliver rock solid connections over unmanaged IP connections like the public internet.
Insert an optional POTS or ISDN module into ViA and the codec is instantly transformed to connect over alternative network transports. Configure primary and backup connections over different network transports, or use either POTS or ISDN as your IFB circuit.
ViA has 3 balanced mic/line XLR inputs, 3 headphone outputs and supports digital AES3 in. A stereo auxiliary input lets you connect analog or digital audio sources to provide 5 inputs in total.
Feature rich and compact!
To see this great new product in action, make sure your NAB visit includes the Tieline booth N-5738.
---
Nautel at NAB
Have you registered for this year's Nautel User's Group (NUG)?
Sunday April 17th, 2016, 9:00am – 1:00pm
(Optional AUI technical session to follow 1:15pm-2:15pm)
The Scenic Room, Flamingo Hotel, Las Vegas
3555 S Las Vegas Blvd, Las Vegas
Monorail station 'Flamingo/Caesars Palace'
Parking available on site
Lunch will be provided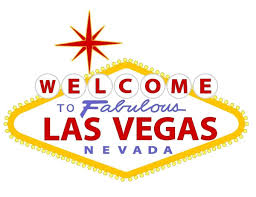 The NUG is your opportunity to interact directly with Nautel's design team and get the most from your Nautel transmitter. Places are limited, don't miss out!
Click here to register.
---
FREE post-NAB training
Registration is still open for Nautel's three day training course from 25th – 27th April 2016. The course will be held at the Nautel factory in Hackett's Cove, Nova Scotia and attracts participants from around the world. For more information and to reserve your place, please click here.
---