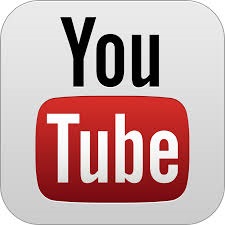 Welcome to our latest newsletter and we're excited to announce our social media presence has now extended to YouTube! While we haven't gone viral just yet…. we are up and running with some great original video uploads and playlists. If there's a specific topic you'd like to see covered or equipment demonstrations of particular interest, please let us know. Meanwhile we hope you'll enjoy what's available so far and subscribe to our channel!
---
Out and about with the Tieline ViA Remote Codec
From 20 nautical miles off the coast of Hervey Bay Queensland to the Gold Coast's most popular Chinese restaurant and a morning limousine ride on the F1 freeway from Gosford to Sydney, our demo Tieline ViA has certainly had some interesting OB moments! Now upgraded with all the latest features including a touch screen Matrix Editor, input EQ, compression and limiting, the ViA is fast becoming the industry's most popular remote codec. Check out our new YouTube video with a presentation from Tieline's Charlie Gawley at this year's SMPTE event or go to our ViA website page for full details of technical specifications and available resource material.
Interested in your own demo of the ViA codec? Please call us on (02) 9987 0499 or email  sales@sonifex.com.au
---

Webinars and more from Nautel
The team at Nautel are committed to supporting their customers with not only the most advanced, efficient and reliable transmitter systems available but also by producing valuable and educational industry resource material. Next up in the highly acclaimed Nautel webinar series will be a panel discussion on  "Getting Content to and from the Transmitter Site". Hosted by Chuck Kelly and featuring 5 expert panelists, the group will discuss and contrast all available data transport options for reliable and economical studio-to-transmitter-site communications. If you're a very late night Aussie owl you can register for the webinar live in the early hours of the morning Thursday 2nd November or wait for it to be uploaded to the library of webinars available on the Nautel website.
Got station coverage questions?
Another excellent resource is the Nautel RF Tool Kit – an online propagation tool that provides reliable estimates on signal reach, power requirements for desired radius, the impact of changing antenna location, height and gain as well as population within the coverage area.
It will allow you to test multiple scenarios, create and save coverage maps and analyse point-to-point STL links. Whether you're evaluating a current service or looking to establish a new one, this is a very valuable FREE tool available directly from the Nautel website.
Lightning Protection – Are you ready for the summer storm season?
As we head towards our Aussie summer with its extreme weather patterns, it's timely to review lightning protection measures and general transmitter site maintenance practices. Nautel's Jeff Welton has provided some great information in his Tips'n'Tricks articles over the years, drawing on almost 30 years of field experience and customer service. A couple of articles worth revisiting at this time of year include Ideal Surge Protector Location for Lightning Protection and Transmitter Site Maintenance and Housekeeping.
While it might seem like commonsense, investing the time and effort to review the important basics will hopefully mean a trouble free holiday season.
Many thanks to Brandon Gordon from Brisbane Youth Radio who kindly allowed us to publish this incredible shot captured during a recent storm. Looking across Queensland's Moreton Bay to St Helena Island, the twin masts of 4TAB 1008AM can be seen to the left of the lightning strikes.
---
New Products and IBC Show Awards
Showcased at last month's IBC show was the Sonifex AVN-PXH12 2 x 12 Channel Mix Monitor, AoIP Portal. Nominated for an IABM Innovation Award and picking up an AMI "Best of Show" award, this new  multichannel mix monitor can simply, effectively and simultaneously monitor and mix up to 24 AES67 AoIP sources in a compact 1U rack to a speaker/headphone combination. Any AES67 audio channels on your network can be assigned to input channels on the unit and mixed down to analogue outputs, a headphone output and built-in speaker. Sonifex MD Marcus Brooke explains more about the new award winning product in his IBC interview  and a full description of the product specifications and features can be downloaded from the Sonifex website here.
AVN-PXH12 AMI "Best of Show" winner and IABM nominated.
---
Also in the IBC winners' circle was ORBAN with their Optimod-FM 8700i processor. The 8700i features Orban's new Xponential Loudness™ algorithm for bringing hyper compressed music back to life and the exclusive "Multipath Mitigator" phase corrector that reduces multipath distortion without compromising stereo separation. With its versatile five-band and two-band processing for both analog FM transmission and digital media, the 8700i provides the industry's most consistent sound, track-to-track and source-to-source. To find out more about this award winning processor click here.

Orban's Peter Lee and Peter Van Beusekom with their Radioworld "Best of Show" Award
---
CABSAT 2018
Dubai World Trade Centre, Dubai, UAE.
14-16 January 2018,
Hall: ZAB5
Stand: Z5-114
https://www.cabsat.com