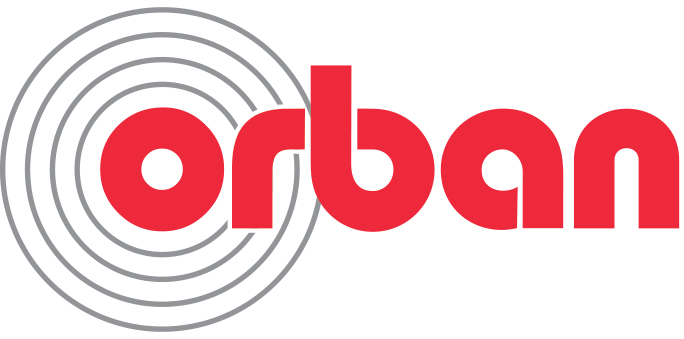 Summary
The Opticodec 7600 has been designed and engineered by the German Engineering team from the ground up with the objective to serve the broadcasters reliably 24/7/365 under all conditions. They have succeeded with their goal, Broadcasters and Telkom providers across the world are broadcasting without fail thanks to the Opticodec 7600.
Features
The Opticodec 7600 is fully DSP based and because they do not use PC processors the unit runs cool under all conditions. No forced cooling required.
Opticodec 7600 is equipped with XLR based analog and digital I/O, ISDN interface and Ethernet 10/100BaseT. Optional RS232, up to 3 ISDN interfaces, 2nd Ethernet, X.21/V.35 and GPI.
Configuration and operation through the front panel or by the standard supplied program Orban NetControl which can also be used to configure monitor and connect and configure any Opticodec connected to the network.
The Opticodec 7600 distributes audio over all modern communication networks such as ISDN, X.21/V.35, Intranet and Internet.
They support SIP/RTP and SIP is fully compliant to EBU TECH 3326. For streaming applications we support RTSP.
Modern codecs should support codec algorithms such as AAC-LC / AAC-HE / AAC-HEv2, enhanced apt-X (16/24 Bit) AETA 4SB ADPCM, Linear 8 – 24 bits, MPEG L2 and L3, G.711, G.722 with H.221 and SRT. You will be pleased to know they have made all of these codecs available.
Once the Opticodec has been plugged in and set-up you will never have to think about it again.
If you consider that the Opticodec is manufactured in Germany to the highest possible standards, the software is reliable (bullet proof ) and that the unit can be configured remotely to fulfill your audio broadcast requirements you need to look no further.
Technical Specification
Technical Specification
The Opticodec 7600 is a 19″ rack mountable codec designed for transmissions such as Life Contributions, STL, SATELITE Redundancy back-up using ISDN/X.21-V.35 and TCP. It supports codecs such as Enhanced apt-X (16/24)-Bit (optional, IP only) – G.711 – G.722 – MPEG 1 Layer 2 – MPEG 1 Layer 3 – AETA ADPCM Mono and Stereo – AAC HE & AAC HE V2 – LINEAR AUDIO over IP using the EBU SIP protocol.
NET CONTROL is a powerful remote control program which is bundled with each Opticodec 7600.
Opticodec 7600 is engineered and manufactured by ORBAN Europe GmbH in Germany to the highest manufacturing standards.
The Opticodec 1010 Opticodec-PC Streaming Audio Encoder uses Coding Technologies AAC/aacPlus codec technology.
Now standardized as MPEG-4 High Efficiency AAC (HE AAC), aacPlus is the combination of MPEG AAC and Coding Technologies' SBR (Spectral Band Replication) technology. This combination increases the efficiency of MPEG AAC by up to the factor of two. Accordingly, aacPlus delivers streaming and download at 128Kbps, CD-quality stereo at 48 kbps and excellent quality stereo at 32 kbps. This level of efficiency fundamentally enables new applications in the markets of mobile, Internet, and digital broadcast.
Product Resources